While the Russian-Ukrainian war started in 2014, a significant escalation occurred when Russian troops conducted a full-fledged invasion of their much smaller neighbor in late February 2022. What are the French contributions to Ukraine and the Ukrainian military during this conflict?
French Military Contributions
France has one of the strongest militaries in Western Europe. But the French contribution pales significantly compared to the US and other European nations.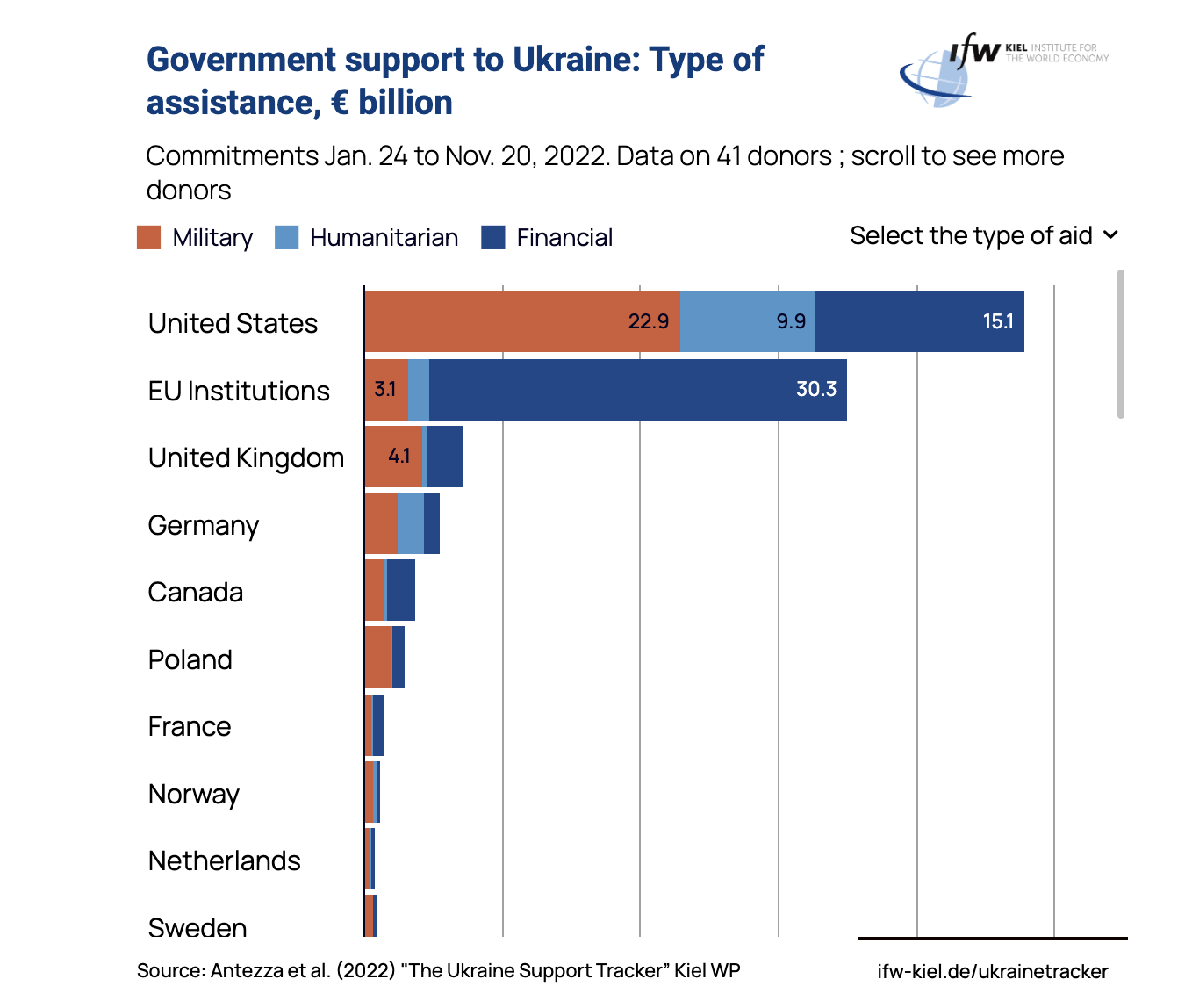 As you can see, France delivered approximately 400 million euros of military equipment. The US gave 22.8 billion euros and the UK 4.1 billion. You can see the most up-to-date numbers here.
While talks about delivery for modern fighter aircraft such as the Rafale may continue, the French sent various ground vehicles to help the Ukrainian defense.
CROTALE ANTI-AIR SYSTEMS
The Thales Crotale is a wheeled vehicle capable of air defense utilizing Surface-to-Air Missiles. France is training the Ukrainians on this platform.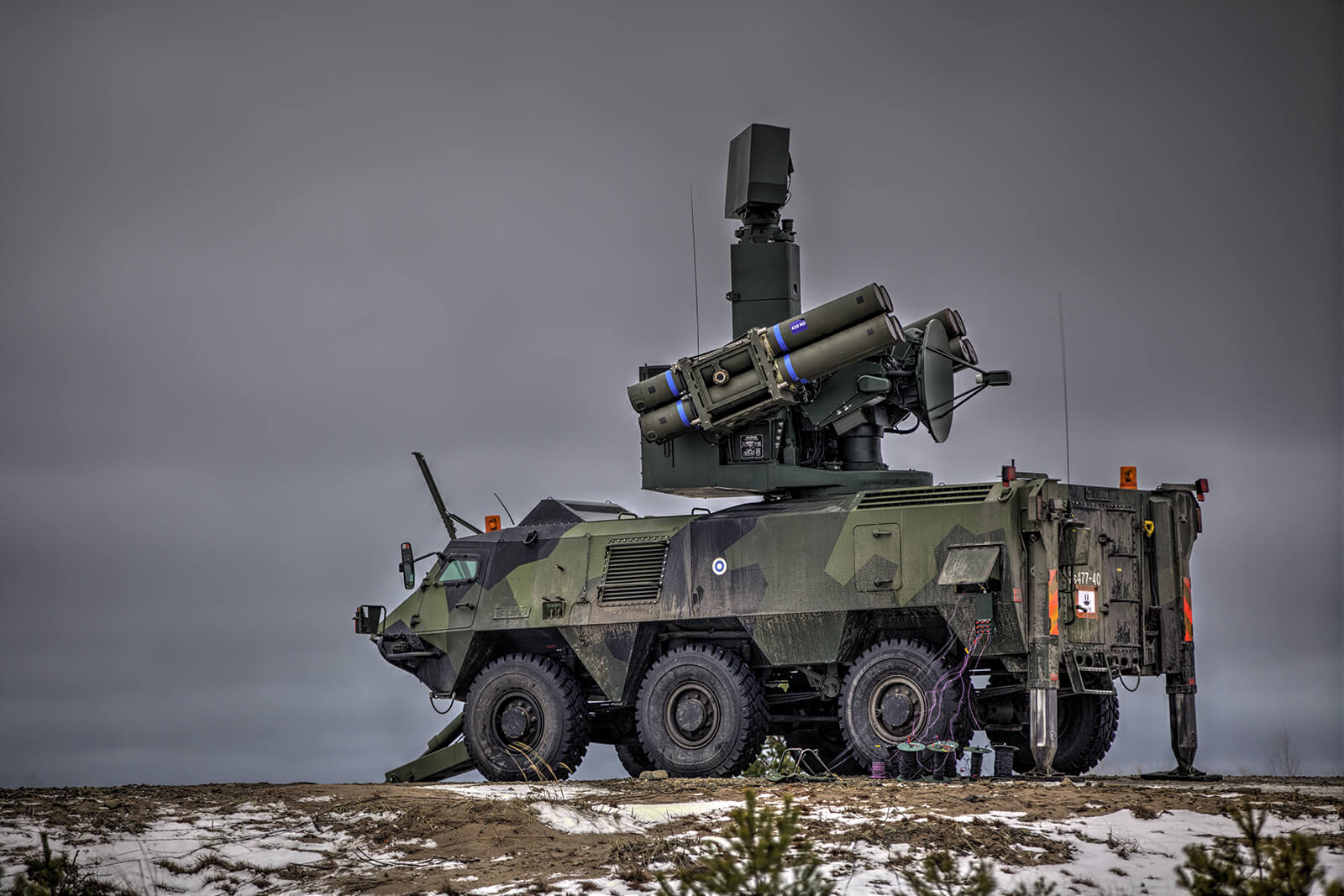 These Crotales can intercept airborne cruise missiles, helicopters, UAVs, and low-flying jets. In conjunction with a separate radar vehicle, the system uses infrared targeting and can track up to eight targets simultaneously to a range of over 10 km.
This anti-air platform is a massive asset for the Ukrainian defenses.
ACMAT BASTION
During this particular conflict, France committed 20 ACMAT Bastion armored personnel carriers (APCs). The Bastion is an up-armored wheeled vehicle with 4×4 capabilities and can reach speeds just under 70 mph (110 km/h).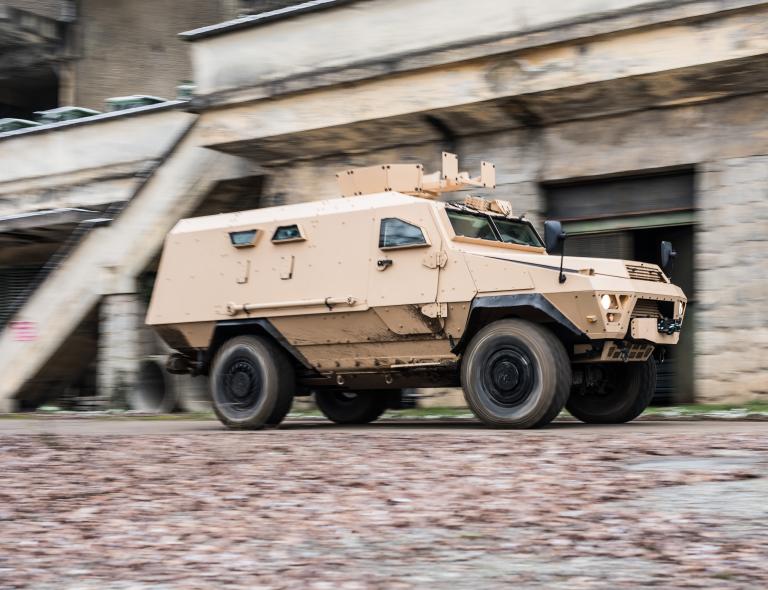 Originally designed to carry two crew members and eight passengers, the Bastion can be retrofitted for medevac purposes or as a mobile command center. For protection, the Bastion sports a light machine gun mounted above.
Bastion APCs were initially intended for use in an African combat theater but are also helpful for the Ukrainian military.
ARTILLERY
The Russians and Ukrainians are launching thousands of shells at each other daily. To assist with the Ukrainian front, the French sent over 20 self-propelled artillery pieces known as the CAESAR.
Sporting a 155 mm cannon, the CAESAR can drive itself with a 6×6 or 8×8 wheeled design to the desired location.
They've proven effective for the Ukrainians to equalize the artillery war. According to the BBC this contribution constitutes one-fourth of all of France's mobile armor.
MILAN ANTI-TANK MISSILES
The Milan was a joint French-German venture to create a suitable anti-tank platform for infantry. They are effective against structures, light vehicles, and heavy tanks. The Milan can also strike at night with infrared targeting available.
Ukraine also possesses other anti-tank platforms, such as the AT4 and more advanced Javelin rockets sent by other allies.
Mistral Portable Anti-Air Missiles
France has supplied the Ukrainian military with portable anti-air missiles which soldiers can use on the ground. Less capable than the Crotale listed above, but still useful.
Other Equipment
In general, France has also supplied missiles, ammunition, and bulletproof vests to the Ukrainians.
There was also a story about a donation of French firetrucks and ambulances being sent while carrying humanitarian aid.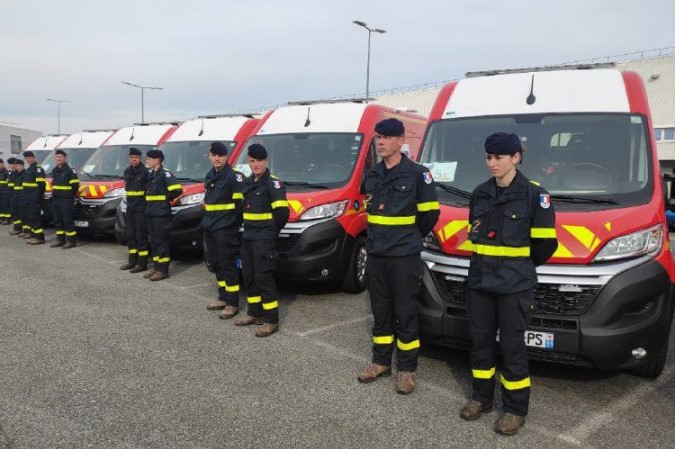 French Military Training
As of December 2022, France is training up to 2,000 Ukrainian service members. This training includes general combat training, logistics training, and training on the new French weapons provided.
___
For the time being, that is what has been published as French military aid for Ukraine. If and when more aid is delivered, I shall update the article.
If you have any thoughts or comments, leave them below! No subscription is required.
Feel free to check our French Military page for more information on the French armed forces.