I created this guide to share some of the best French books and French reading resources for learners. Most of these have become part of my bookshelf. If it's on this list, I've read it and enjoyed it enough to share it with you guys.
Not into books? I also have a ton of awesome online resources.
Disclosure: This article contains affiliate links. If you click through and make a purchase at a later date, I may receive a small commission (at no additional cost to you). Merci pour votre soutien. Here's what I do and don't promote.
THE BEST FRENCH CHILDREN'S SHORT:
LE PETIT PRINCE (in French)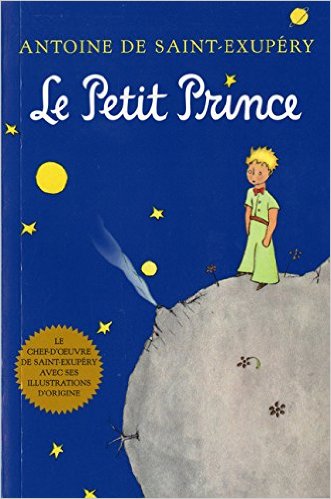 It would be sacrilege for this book to not appear on my best French books list. Le Petit Prince is an easy-to-digest children's novel for all ages. Anytime people ask for reading material in French – this book is mentioned.
"I read this book first for a high school French class and decided to revisit it a few years later. Once I opened the first page, I couldn't put it down. This is a heartbreakingly beautiful story about love, friendship, and innocence. When I first read it as a freshman, I couldn't believe I was being forced to read a book for "babies," and I skipped many of the pages and passages that I couldn't understand. However, this book is exceptionally powerful and goes much deeper than the average children's novel…. There is an unexplainable magic and warmth that surrounds this book, and I would sincerely recommend it to anyone."
Learn more about Le Petit Prince.
---
THE BEST BEGINNERS TEXTBOOK: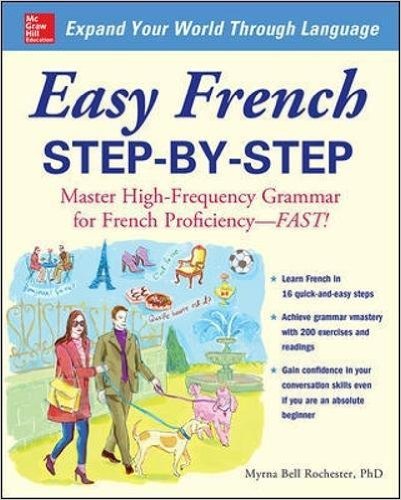 This 400-page guide from McGraw Hill is designed for beginners of French. It's honestly one of the best textbooks on the market. Not surprisingly, this publisher also created French Demystified which was one of my college French textbooks for a while.
French Demystified is more for advanced learners while Easy French is aimed more so at beginners. I still refer to both these books today.
See more reviews for Easy French Step-by-Step.
---
FUNNIEST PARISIAN PERSPECTIVE:
STUFF PARISIANS LIKE: Discovering the Quoi in the Je Ne Sais Quoi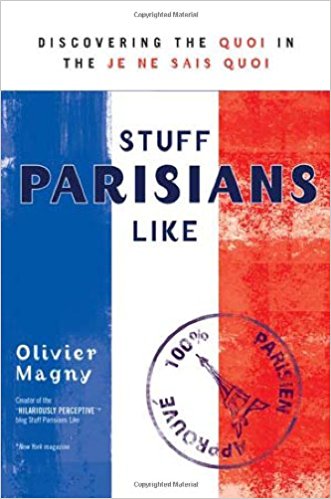 This book by Olivier Magny delves into the Parisian mindset and reveals the true character and contemporary culture of Parisians. The book is segmented into short chapters, each ending with a useful tidbit or quirky French expressions. It's funny and easy to read and speaks so much truth about what Parisians think and do.
"I loved this book. I am a francophile, to be sure and love Paris and its history and culture. That being said, Olivier Magny has written a book that presents Parisians in a style that is readily understandable to Americans who so often travel to Paris unaware that they are in a very foreign culture. What made the book especially fun was Olivier's tongue-in-cheek humor as he gently mocked his fellow Parisians. Such insight and wit make it very hard to believe that English is not his native tongue. Highly recommended."
Read more about Stuff Parisians Like
---
BEST CHILDREN'S FRENCH BOOK: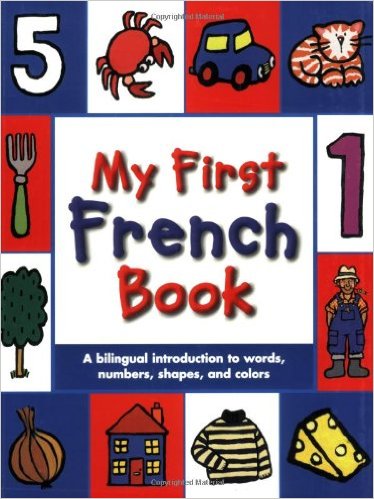 A lot of parents have asked me about how they could teach their young one some French. Well, you don't have to scour YouTube for kid-friendly videos, instead you can look at this vibrant French picture book.
It translates French into English and is aimed at teaching your kids a bit of French.
Check out My First French Book!
---
LAROUSSE FRENCH-TO-ENGLISH DICTIONARY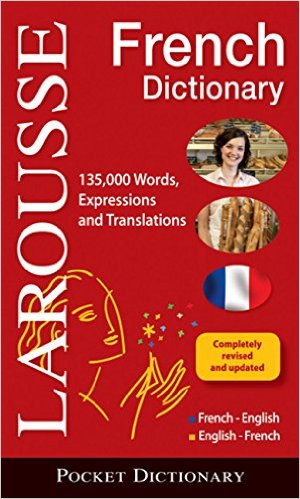 These pocket dictionaries by Larousse are the same ones I would ship off for my FrenchCrazy giveaways. This particular one is a bit larger than "pocket-sized." But it's a great reference.
"It helps to find many meanings and translations, when one is trying to recover the knowledge of French as a second language."
Check out this French-to-English Dictionary
---
BEST FRENCH VERB REFERENCE:
This is one of the best books to serve as a reference for French verbs. It covers all of the essentials and then some and is placed into a compact package.
"This is a very thorough and well-organized book that will be a great asset to French students of all levels. It is very easy to find the verb you need."
Check out Barron's 501 French Verbs
---
THE BEST PARIS GUIDEBOOK: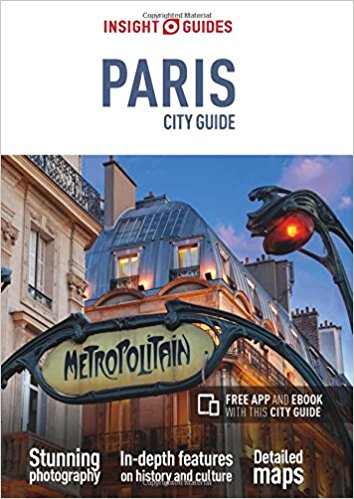 Despite going to Paris numerous times, I spotted this book and decided to give it a try. My brother and I wound up using some of the recommendations during our subsequent Parisian vacation. If you've never been to Paris or would like a bit more out of your trip then this book is great.
Get the Paris City Guide by Insight Guides
Had enough? Check out our homepage for the latest French articles.