One of the many plaisirs of France is its diversity within regions and cities: culturally, geographically, and gastronomically. Nantes is just a short train ride away is the region of Brittany. It features Celtic heritage, vues de mer and la vallée de Loire, la langue de Breton, and une vie plus calme than that of the hustling city of Paris.
Views of old châteaux and rolling farmland beautify the voyage to Nantes, the largest city in Brittany, which offers its own French lifestyle with many unique experiences to its name.
In this article we're sharing 11 great things to do while you're visiting Nantes to make it a memorable experience.
Picnic in the lawn of the Château des ducs de Bretagne
Grab a baguette, some cheese, maybe un peu de vin, and sit down next to the moat that surrounds the 11th century castle, now a museum.
You might be visited by some webbed friends as you enjoy the afternoon in the grass with a good book or just good conversation.
Drinks at le Nid
Fun for any evening of the week, but it will be busy Thursday nights and the weekends. Just a euro to get in, le Nid rests at the top of Tour Bretagne, the tallest building in Nantes. On the 32nd floor lies a giant white bird whose body and neck encircle the bar.
Take a seat in an egg-shaped chair or lean against its neck while gazing outside at the city lights of Nantes.
Visit the elephant
Whether you just get a selfie as he sprays bystanders with his trunk or actually climb on top of his 40-foot back, the elephant is a must-see on Les Machines de l'île.
Visit the Christmas market at Place Royal
If you're fortunate enough to visit during the festive season, the Marché de Noël will be open at Place Royal for the months of November and December. Sip on a cup of vin chaud and listen to the French carols as you peruse the different booths displaying local artisanal crafts, Christmas gifts and, bien sûr, Père Noël.
Mornings at Marché de Talensac
Local produce, homemade pastries, and butcheries, the farmer's market is held in the center of the city and open for the majority of the week.
This is an opportune place for trying to the local delicacies of Nantes, from oysters to Camembert cheese and gâteau nantais to vin Muscadet.
Visit La Cigale
Speaking of food, Nantes offers a multitude of unique and delectable restaurants as it rests close to the ocean and has plentiful farmland.
La Cigale sits on the edge of Place Graslin and whether you eat or just step inside, the restaurant is a staple of Nantes' culture. The walls are intricately painted and decorated in an Art nouveau style. Many people simply stop in as the restaurant is like a museum with its renowned architecture.
Shop at Passage Pommeraye
Three floors of local and commercial shops, the mid-1800s shopping mall features a central staircase flanked by Renaissance style statues. Browse among the little shops selling anything from sardines, to stationary, to chocolate – maybe even try out your French with the shopkeepers!
Rent a boat to explore l'Erdre
This is a fun one to do with some amis. Several boating companies offer rentals to take out on the River Erdre.
Put together a picnic lunch on the water and float along to see several château overlooking the water and many bird species resting on the shore as well as flying above the water.
Dance at Havana Club
A true workout, dancing at the Havana Club in Bouffay is another fun weekend activity to do with the friends. Held in an underground cave-like setting, the music is all Latin American-style and you will need some water to go along with your drinks. They also hold salsa classes. C'est top !
Climb aboard the Belem
A floating museum, the Belem is often docked in the harbor along quai de la Fosse. The 17th century vessel served as a cargo ship carrying products such as coffee and cocoa from the West Indies to Brazil and Nantes.
If you are lucky enough to witness its arrival, you'll see the city of Nantes welcome it with fireworks, flags, and cheers as the ship docks in port.
Cheer on the Nantais soccer team
Yes, the French are most definitely passionate about their food and language, but soccer has to be included too. Wear your green and gold and join the Nantais as they cheer on their team at the Stade de la Beaujoire.
Allez Nantais!
Conclusion
There are beaucoup plus de suggestions to make for your trip to Nantes and you will likely discover your personal favorite activity while visiting. The diverse city is sure to offer interesting options for all who visit!
Let us know in the comments below what other activities or spots to be on the lookout while in Nantes! Also check out the official Nantes Tourism site for more suggestions.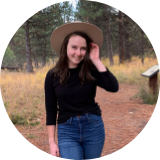 Mary Bradley Cassada, FrenchCrazy Contributor
An occasional cowgirl, when-I-should-be-doing-other-things reader, and road trip enthusiast, determined to bring back the art of sending postcards.
About FrenchCrazy →