Red is regarded as a sexy color and taking a sip of French red wine can make you ooze with an irresistible sex appeal. But there's more to French red wines than their lustrous and captivating color. They are famous all over the world because an amazing taste is combined with a rich and fascinating history passed down from one generation to another.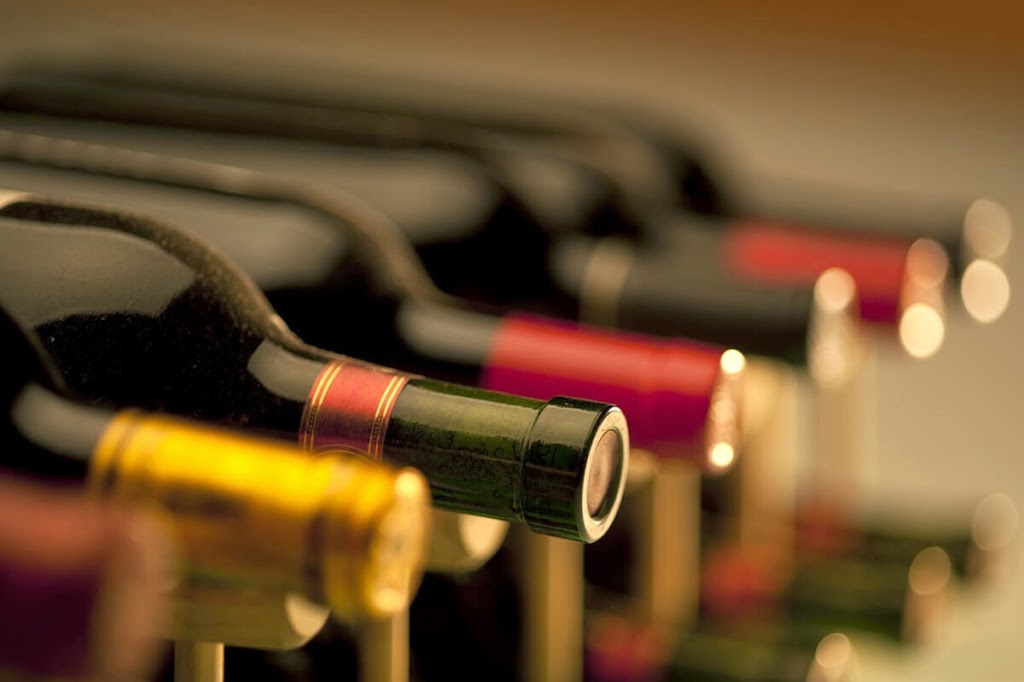 For many centuries, France has been regarded as part of the Old World of wines, producing the highest number of wines that being exported to different corners of the world. But with the emergence of the New World, slowly, French wines have been taken out of the shelves and replaced by wine varieties from the newer wine producers. Even I have been guilty of drinking Californian wines over French ones. However, nothing beats the original and recently, French red wines have started fighting back to reclaim their place on your dinner table.
Whether you are a wine connoisseur, wine lover, wine aficionado or just another ordinary person who wants to enjoy a couple of glasses to finish off the long week at work, there is no denying that there are several wines that have been held in higher esteem in the world of wines.
Here is a quick guide into the 5 best French red wines that you might want to try, if you haven't already yet.
Merlot Wine
Merlot deserves the highest respect in the world of wines, not to mention that it also tastes good with food. Known for its regional names including Blaye, Côtes de Bourg, Fronsac, Pomerol and St. Emilion, the primary characteristics of the taste of this particular wine is the soft finish, easy tannins and red fruits. But aside from being smooth, it is also slightly chameleon, partly due to the way it has been vinified and mostly because of the location where it was grown.
Merlot wine is a great match with a plethora of food varieties because of its middle position in the spectrum of red wines. Generally, Merlot is a great pair with chicken as well as other kinds of light meats. It also goes perfectly with slightly spiced dark meats. Thanks to its low acidity and medium tanning, you will find that this can pair well with a lot of foods. However, Merlot will not pair well leafy green veggies or fish unless they are cooked in a specific way or braised. Also, spicy foods may overwhelm the nuanced flavors of Merlot.
Grenache Wine
The distinctive cinnamon flavor and candied fruit roll up is the main reason Grenache is easily recognized even by the expert blind tasters. This particular French red wine has a medium to a full weight in its taste, although this is semi-translucent and has a deceiving lighter color. Grenache's spice makes it an ideal pair to herb and spiced foods such as vegetables, roasted meats and many types of ethnic foods.
Syrah Wine

Responsible for several of the world's darkest full-bodied French red wines, Syrah has dark flavors of fruit, from the sweet blueberry to the savory black olive. Tasting Syrah is almost like being greeted with a punch of unique flavor that can taper off but with an aftertaste that has a spicy and peppery note. By tradition in France, Syrah blends with the richer Mourvedre and the light bodied Grenache to create the classic blends of Côtes du Rhône. Due to its explosive taste, these wines can pair well with bold foods, from barbecue to blue cheese burgers. The real trick is to let the wine's subtle nuances ooze out and explode in your mouth. The best examples of Syrah wines are the pride of Rhône Valley, Côte Rôtie and Hermitage, France's rarest and finest reds.
Cabernet Sauvignon

Simply referred to as Cab, Cabernet Sauvignon is another full-bodied red wine that has dark fruit flavors and delicious savory tastes from bell pepper to black pepper. As one of the more layered and more complex wines that you can find, Cabernet Sauvignon has a higher content of tannins and unique savory character that is usually described as tobacco and black pepper. Due to these traits, it will be best for you to pair this with foods that are high in umami flavors and fat content.
Pinot Noir



The world's most highly prized red wine, Pinot Noir is exactly the opposite of its noble cousins.
These wines have pale color, are translucent and the flavors are extremely subtle. This wine has a fickle taste and has a range of different flavors that depend on where this is grown and on the vintage. In Burgundy, this is usually very light and herbaceous except for the pristine vintages. The earthy aromas are very dominating that smells the same with a brown paper that packed with wet leaves or mushrooms. Together with the earthy smell are the faint floral smells of violet, roses and smell of fruits leaning towards the freshly picked and raw cherries. Classified as a catch-all food pairing red wine, this variety is light enough to go well with salmon but complex for holding up to several richer meats, such as duck.
---
Conclusion
French red wines represent part of the world's highly acclaimed drinks and even with all the new wine producers that are starting to create their own versions, there is no denying that the French varieties will remain as some of the best in the wine world.