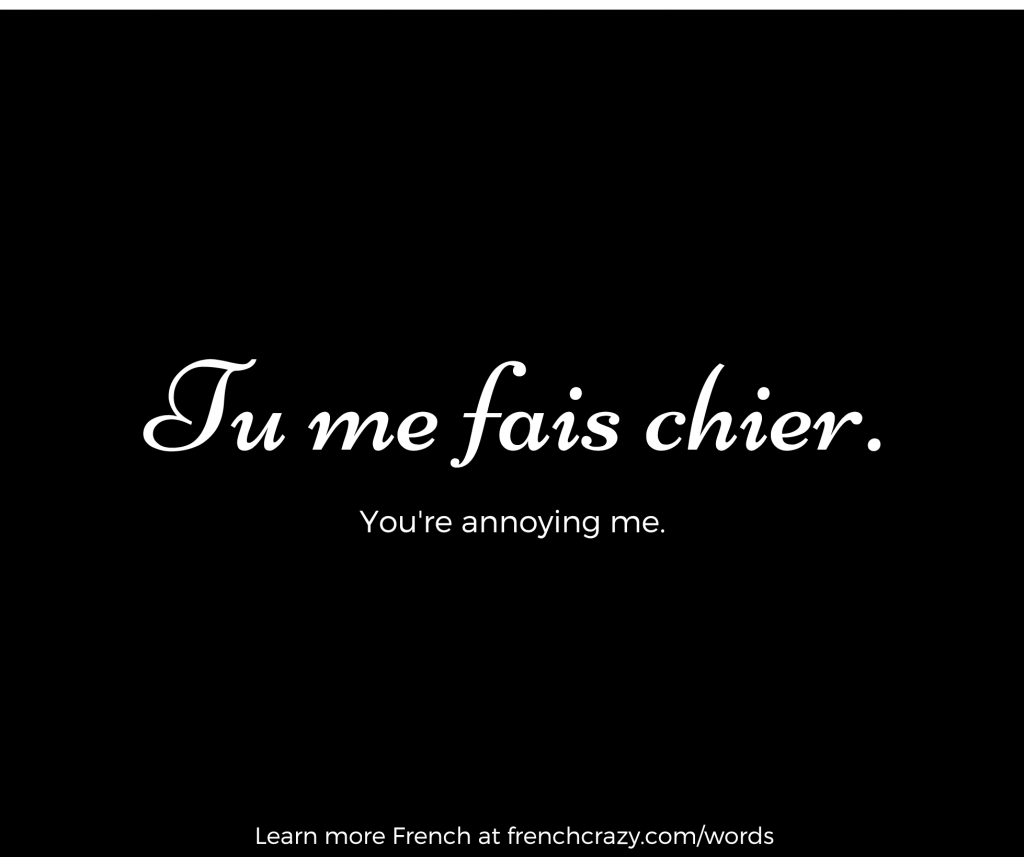 Let's take a look at another set of French words and expressions.
What does Tu me fais chier mean in French?
"You're pissing me off!" It's a good substitution for tu m'ennerve.
You can also just say fais chier when something annoys you in general.
Used in a sentence:

Encore ? C'est la deuxième fois Maxime… TU ME FAIS CHIER.
Again? This is the 2nd time Maxime… you're pissing me off!